Software Developer Manager Danilo Cugia shares his reflections on EDI and codebar Festival 2023.
Many companies are increasingly investing much-needed time and resources into equity, diversity, and inclusion (EDI). While talking about these crucial issues is a key step forward, talk alone is not enough. We now need EDI plans with concrete actions.
As part of our plans, we are partnering with organisations to make positive change across the industry, this also helps us learn more and progress internally. For us, supporting codebar Festival 2023 was a major step forward in turning EDI discussions into actions. codebar is a charity that helps the growth of a diverse tech community. What better way to achieve our goals than to help an organisation who shares the same aims?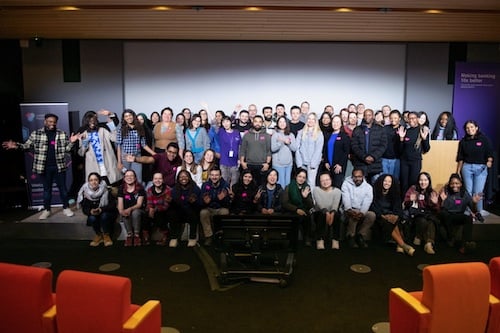 Our partnership with codebar began at the end of the last year when we delivered a virtual workshop called Making Your Tech Career. Three women from 10x with engineering backgrounds gave talks about day-to-day life as a woman in engineering, design and coding hacks, and how to strategize career development.
We were blown away with the high levels of energy and engagement from the codebar community and knew we wanted to partner with them again. This year, we were quick off the mark and jumped in to sponsor their biggest event of the year, the codebar festival.
And what a success it was! Hosted in our London office, it was a day full of talks and workshops. People from disadvantaged backgrounds could learn more about tech and how to carve a career pathway in this world. It also enabled a variety of companies, who value diversity in their workforce, to meet potential candidates and share their EDI aims with the codebar community.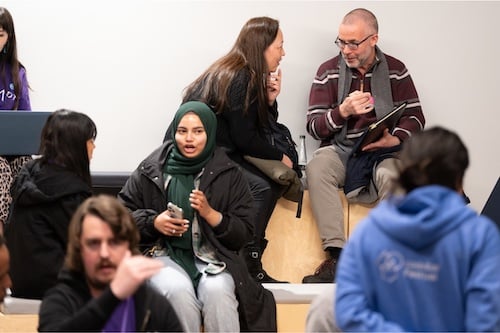 A highlight from the day included a CV review workshop, where 10xers, expert speakers and the codebar team were able to meet with attendees. It was brilliant to have conversations with people from a range of backgrounds about their career goals and how to optimise their CVs to achieve them. This was actionable advice to help a diverse range of people progress in the industry.
Another great moment came from the importance of diversity in tech panel, hosted by Leo Riviera, Software Engineer at Ripjar. Leo aptly describes the panel as, "A wide-ranging and engaging discussion on how we can welcome people with diverse backgrounds into technology."
Experts from the tech and EDI worlds gave some brilliant insights, most memorably when discussing equity. Cherril Joseph, Senior Diversity Equity & Inclusion Program Manager at Arm, got the whole panel on their feet to bring to life the difference between equity and equality.

So, what does diversity mean at 10x? Our founder and CEO, Antony Jenkins, says, "Diversity is the right thing to do ethically, diverse teams work better, and diverse teams serve diverse clients better."
We put diversity at the heart of our culture. Primarily, because we believe it is the right thing to do. It is also a business-driven decision. Diverse teams give us an opportunity to think differently, to solve issues in innovative ways and to collaborate better. As a B2B company, we have a wide range of clients who span many geographies and cultural backgrounds. Diverse teams help us understand the needs of our clients and be better at what we do. For us, it is a win-win scenario where diversity is both ethical and beneficial for the business.
At the festival we shared with the community our role within the industry and how we do things. Our north star goal is to become the global bank operating system of choice. Many banks around the world run on inefficient, legacy platforms. Simultaneously, the appearance of new digital banks challenge high street banks with their offering to customers.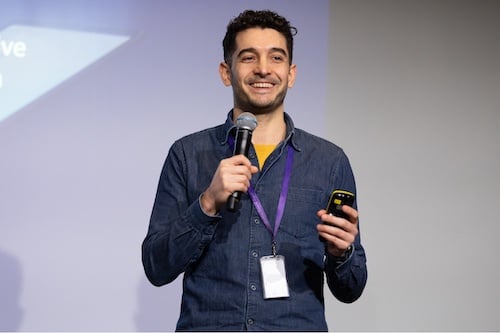 We want to transform the banking industry through technological innovation, offering banks our cloud-native platform at a fraction of a cost of their existing legacy ones. By reducing the total cost of ownership (TCO) in terms of build, run, and maintenance of a banking platform, banks can increase the value of what they offer customers.
As you can see, we love to be impactful in what we do, making banking 10 times better for customers, banks and society. This is so important to us that we made Impact one of our core values. We have organised this in three main pillars: People, Planet and Community.
We want to create a workplace where everyone can be their most authentic self. By doing this, we believe we can unlock our people's full potential to make the biggest impact they can. Throughout the years we have seen the organic creation of multiple employee networks that help make an environment where people feel they belong. They have the budget, space and freedom to promote initiatives on the areas important to them.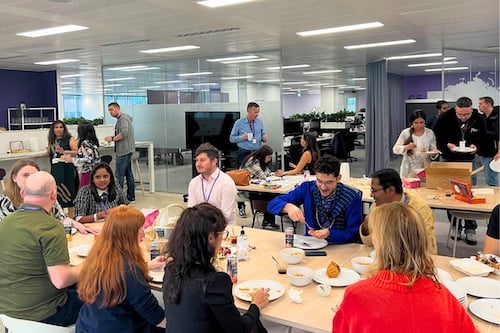 On a company-wide level, the People and Impact teams run various events including wellbeing month, International Women's Day and cultural festivities such as Diwali. There's also a wide range of benefits and policies to support everyone from flexible working to employee assistance programmes with access to counselling.
We want to have a positive impact on our planet. Our offices have recycled furniture and avoid the use of chemical cleaning products. And we measure our carbon footprint and make changes as a company to reduce it.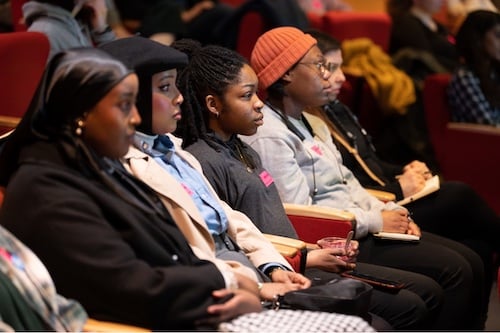 It's important to us to give back to the community. We have paid volunteering days throughout the year where 10xers can take part in a volunteering activity with a charity close to their heart. Some examples include serving food to vulnerable people at The Soup Kitchen and delivering workshops to schools. And of course, we partner with charities like codebar.
We are on an EDI journey and constantly learning how to be better. For continual improvement both at 10x and in the wider tech community, we need to make real actions and partner with people that share our aims. codebar Festival was a fantastic opportunity to work together with different organisations to make a difference in our community. We can't wait to continue learning and moving forward together.